2006-06-25 14:25:10
| | | |
| --- | --- | --- |
| # of watchers: 9 | Fans: 0 | D20: 20 |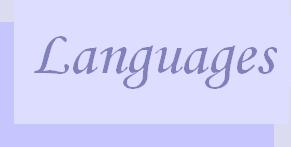 Languages - Linkmeet language university
The idea with those pages is:
1) To collect the best links to other pages about how to learn a language (for someone that knows English well).
2) To write something better than what can be found elsewhere.
3) To have plenty of soundfiles (Ask [
hedda
] for permission and you can upload them here) made by native speakers.
4) To make a close connection between "teachers" and the students.
Each language has its wiki-page and subpages. Discuss your language on your language-page.
Language-pages
Elftown has some pages, but the quality vary:
http://www.elftown.com/_%20Languages
Don't be afraid to add something, if you have something to write!
Danish
(empty)
Dutch
English
(empty)
French
(empty)
German
Hungarian
Italian
(empty)
Polish
Spanish
Swedish
Turkish
Japanese
---
| | |
| --- | --- |
| | Show these comments on your site |