2007-09-14 14:05:15
| | | |
| --- | --- | --- |
| # of watchers: 1 | Fans: 0 | D20: 14 |
Kårallen
Kårallen is the student organisation's house at
Linköpings universitet
. The building has almost no 90-degree corners and looks like a coral (hence its name).
It's used for parties during the weekends (For example a
KRAVALL
) and for administration
, cafés and restaurants during the days. On Fridays there is a pub open often at 14-18, see http://www.brandonboys.com/ and on weekdays, Baljan is running a café, see http://www.baljan.studorg.liu.se/

Kårallen is run by Kårservice: http://www.ks.liu.se/

And it's not a ship, but a castle:
http://www.blaskan.studorg.liu.se/index.cgi?s=0&ss=6&id=314 (Swedish article).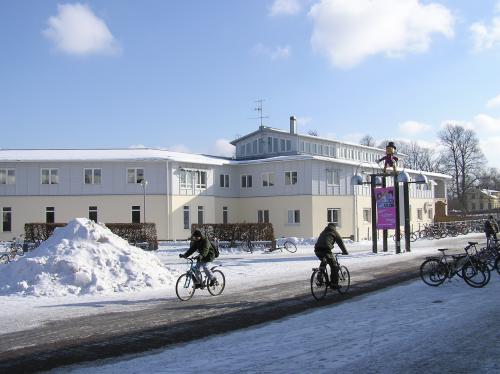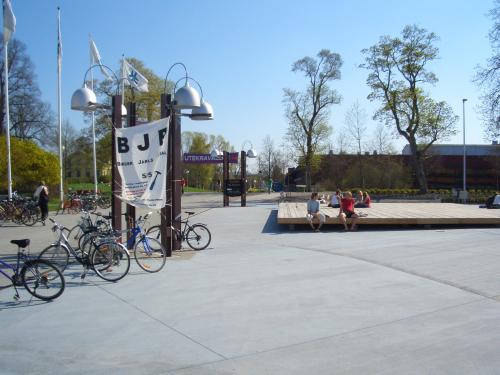 In front of Kårallen towards the B-house.

Some more photos: sommar-x-2006.
Linköping in May With indoor photos of Kårallen: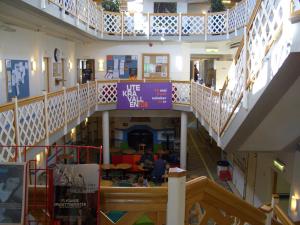 Linköpings universitet
And all the links from [hedda] (unsorted)

/Other Linköping Links


---
| | |
| --- | --- |
| | Show these comments on your site |