2006-03-15 00:48:39
| | | |
| --- | --- | --- |
| # of watchers: 1 | Fans: 0 | D20: 14 |
Viewable only by Hedda's photos members!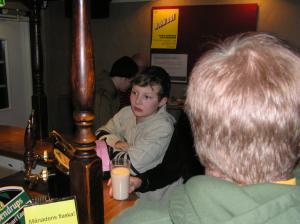 Zake (Something like Zechectqwth... Too many letters for a small mind!)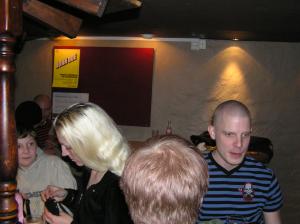 Zake, Therese, head and Anders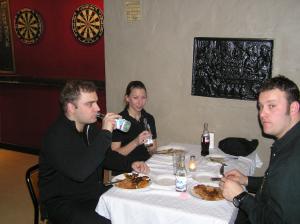 I-want-to-kick
-you-out-guards and Kristina on a break.

They had a very fancy party upstairs on the dancefloor. The only thing that was missing was people. I wonder where they where.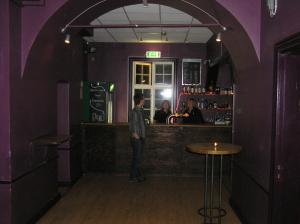 The pub-bar was filled with people... So Bex was empty.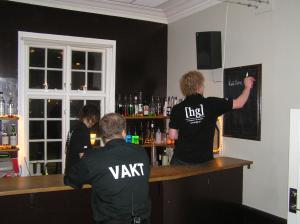 At least a guard ("VAKT" is Swedish for "GUARD") was guarding Erik and Jonas in the drinkbar!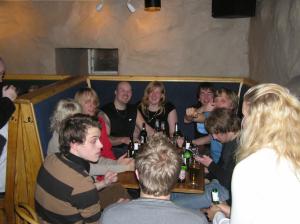 In the pub it was crowded!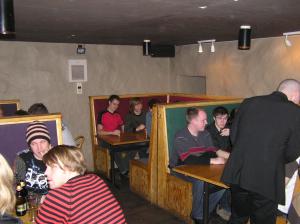 Lots of people!
After that photo I got strangled by a (cure) girl that was making out with another girl and thought that I took a picture of them... Which I would have loved to do, but I don't do such things without asking!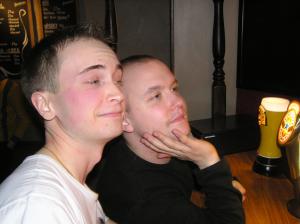 Cute boys... Karl and ?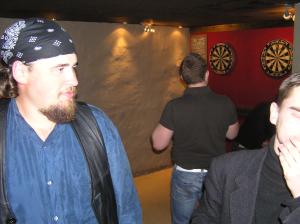 Well... That would be Laurynas to the right.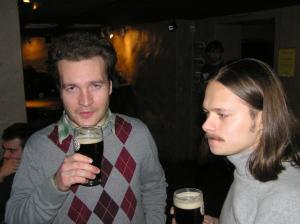 Slova and Anton (Sorry, he hasn't got his first beer, so he's kind of sullen!)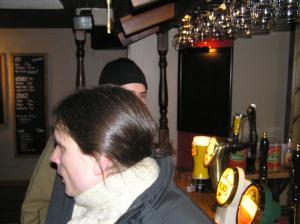 Gena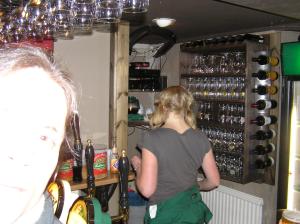 Bad photo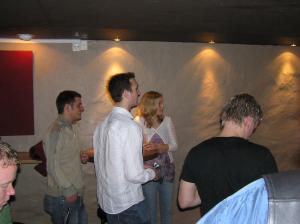 Dart-players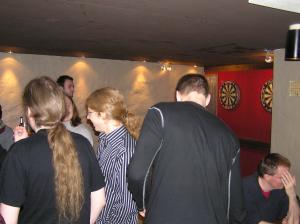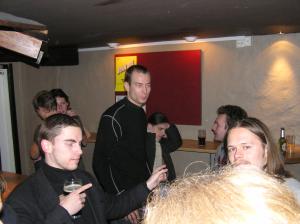 Laurynas and Sergej and a part of Slova's and Anton's faces.

There are more on esn1, esn2, esn3,l4 and fat!
---
| | |
| --- | --- |
| | Show these comments on your site |