I was planning to show you some pictures of my home and my village. But preparing that I got another idea: why not showing you my daily live here in Ban Kamdang, Yasothon, Thailand. So here it is:
A normal school day (for me) in Thailand
The day starts with me getting up a little before seven.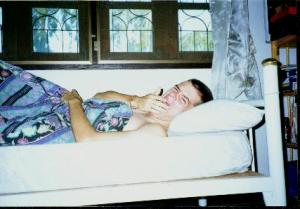 I then take a shower (if I don't have to wait for my brother) and have my breakfast. Usually this is some "kanoom" (you can translate it as snack) and a cup of "ovaltine" (hot chocolate).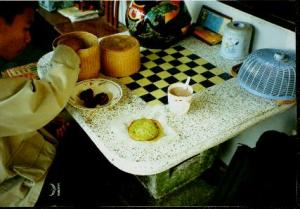 After that I wait for my parents to finish their shower (I usually play with some weights when I'm waiting), I open the gate and get in the car to be driven to school.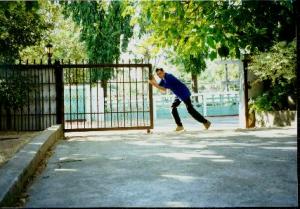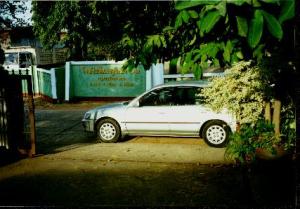 In school, I enjoy my daily view of students coming in. And after the opening of the day the lessons start.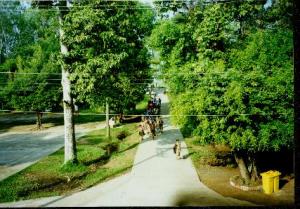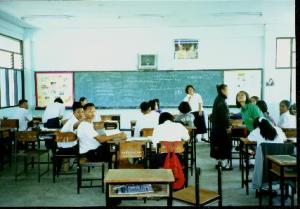 At twelve I have my lunch. This is rice with some vegetables and meat or noodles which I'm making spicier every day. Sometimes I eat "som tam" (papaya salad - and, if my friends make it, spicy like hell). After that, there are some more lessons.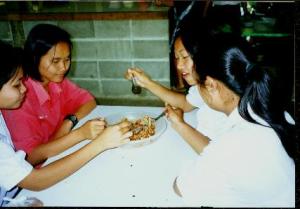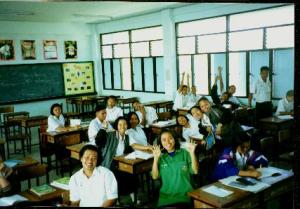 At four I take the minibus home.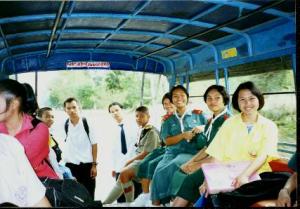 I don't get off at my home though. I get off near the house of my cousin Jok, and together we walk to her house.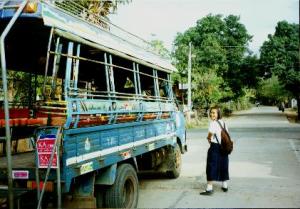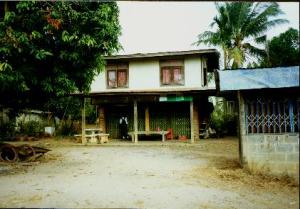 There we just drink some water (and she changes her shoes, 'cause those she has to wear in school are not very comfortable ones). Then we're off to the shop of our aunt to again buy some "som tam" (I get free tomatoes) which we eat at the house of "Pi" Fon (the candy shop).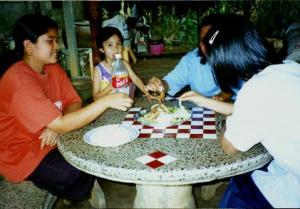 Around 6 I walk home.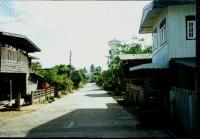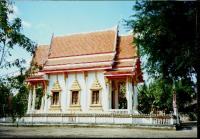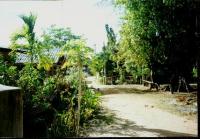 There I have to do my "daily duties". I have to water a lot of plants (the picture doesn't show them all) and every other day I have to do the dishes.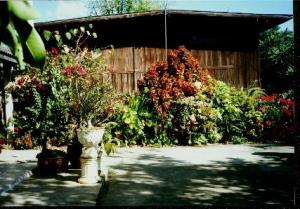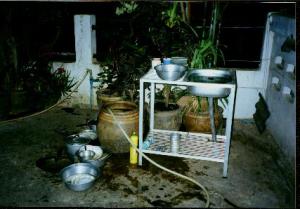 Doing the dishes is not the same as in Belgium. Here they remove most of the dirt with a little cold water and soap. Then they pour clean water over it with a garden hose. And then they're put in a basket and left there to dry.
After my work I have some free time for myself and then (round eight) I take a shower again.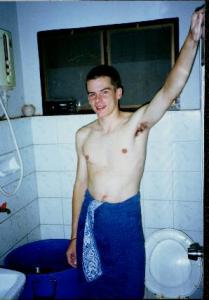 Then I read or write a little. And after that you can find me sleeping in my bed (not all Thai houses have beds, sometimes the Thai just sleep on the floor).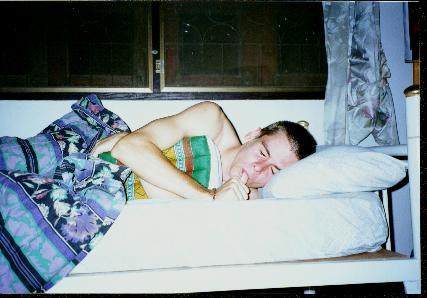 Hope you've enjoyed this little tour. FS
originally written in January 2001 while I still lived there